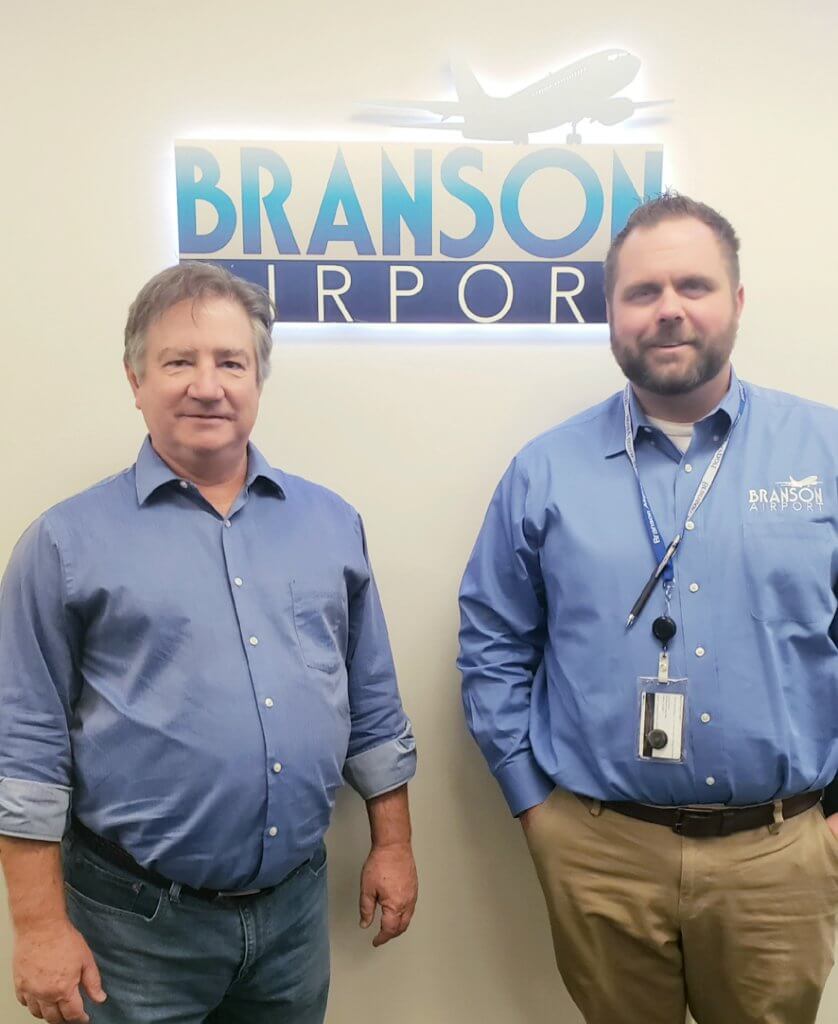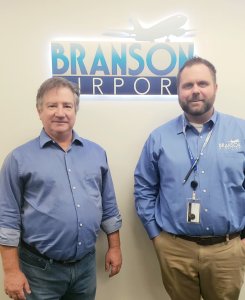 (Hollister, Missouri – December 9, 2021) Branson Airport has named Stan Field as the new Airport Executive Director and Jesse Fosnaugh, A.A.E. as the Airport Deputy Director.
Mr. Field has been a member of the Branson community since 1990 and has served as the Airport's Chief Financial Officer since 2010. He brings with him a wealth of financial and aviation industry experience as a CPA and former CFO of a commercial aircraft leasing and cargo airline operation in Europe.
Mr. Fosnaugh has been with the Airport since 2008, most recently serving as the Airport's Director of Operations and Maintenance. He is an accredited member of A.A.A.E. (American Association of Airport Executives) a distinction among airport professionals.
"I am very pleased that Stan and Jesse will be leading the Branson Airport team into the future. Having worked alongside them both for over the past decade, I have every confidence in their leadership and vision for what's next." Steve Peet, CEO – Branson Airport, LLC
(Pictured left to right: Stan Field, Executive Director. Jesse Fosnaugh A.A.E. Airport Deputy Director)
###
Branson Airport Media Contact:
Ty Lewis
Deputy Director of Marketing
tlewis@flybranson.com
417-676-0081